January 2019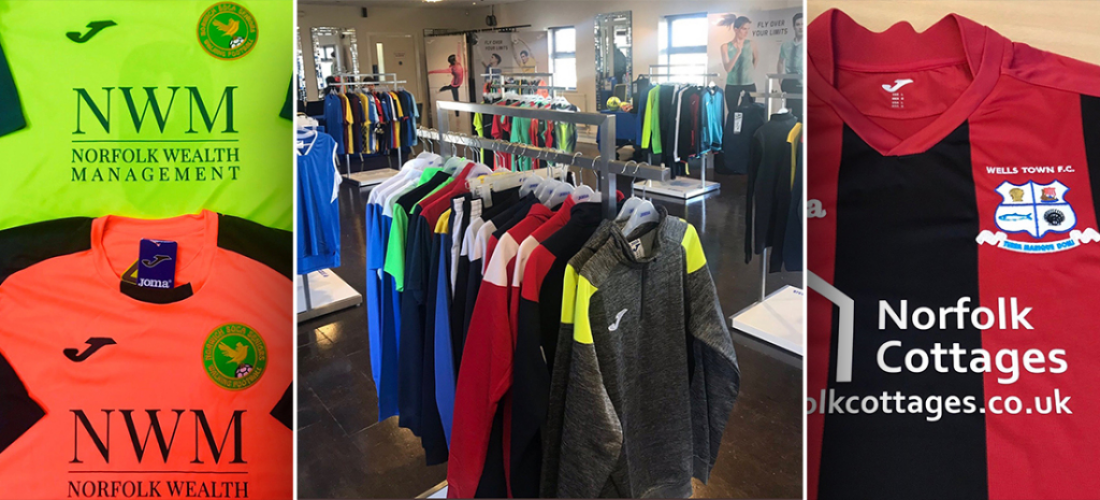 We spent the first month of the new year having a mid winter clear out, with Kieren and Tom doing a great job. We also had lots of football (Wells Town FC, Mattishall FC and more) and cricket (Dereham CC, Cromer CC and more) teamwear orders coming, from many of our norfolk based customers, as well as some big workwear orders for polos and hoodies for staff uniform. Jack and Kieren also headed to Harlow Town FC for the Joma Sport 2019 launch, the new ranges looked absolutely fantastic. Everyone has settled into their new roles really well and the team cannot wait for the rest of the year.  
Latest Posts
Official Trophy Partner to Norfolk County FA
We are delighted to announce we have continued one of our longest standing partnerships with...