Happy Semi Retirement Gary
Happy Semi Retirement Gary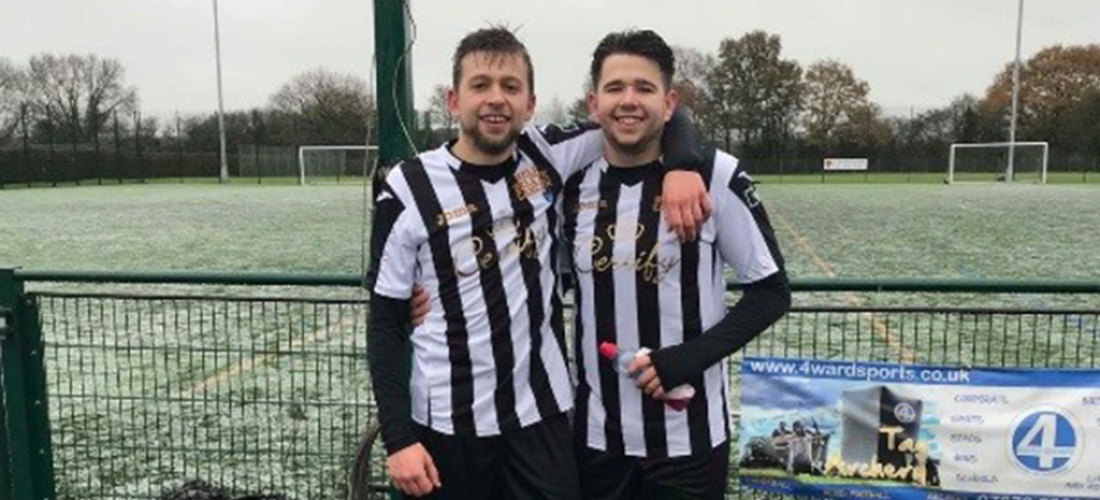 Our founder and long time Managing Director Gary Cockaday has decided to retire from working. Everyone at 4Sports would like to wish him all the best in his retirement and we hope he doesn't get bored too quickly. He will be popping in from time to time and will also help out with invoicing, but all the best Gary.
Taking over from Gary are Jack (23) and Tom Cockaday (22) (pictured playing for HDC Elite who raise money for many great causes in the area) Jack has been working at 4Sports for 6 years now and will take on the role of Managing Director and will mainly run the sales department of Team Wear and Trophies. As a local football player himself, he suites the Teamwear market and we wish him all the best in his new role.
Tom will also step into the role of Managing Director as well as managing the workshop that we have here, also looking after a workwear base of customers. Tom has been working at 4Sports for five years now and has also stepped into his new role seamlessly. He has been busy modernising our workshop and showroom and is looking forward to his new role.
Dave Randall will continue his role of running our workwear sales as well as being Head Embroiderer, whilst Kieren Martin will step in beside Jack and look after many of our Teamwear customers as well as continuing his role in the print workshop. 
Our whole team would like to take this time to thank Gary for his relentless hard work and effort into creating what is the leading kit supplier in the area, and we hope you will join us in wishing him the very best in his deserved retirement.